Micro Room Village from FastPaks
Introducing FastPaks – customizable, portable, micro rooms designed to provide affordable home & business solutions that are stylish, efficient, and easy to assemble. See all the designs at the show!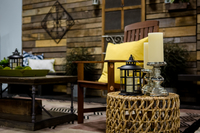 Fresh Ideas Stage
The Fresh Ideas Stage offers presentations revolving around home remodeling, interior design, landscaping and more! Attendees will get tips and tricks, DIY ideas and education from local speakers and national celebrities.
Palo Alto Flower Sale
Palo Alto Horticulture College students will be bringing live plants to be sold at the show. You can find them at the entrace near the escalators. You won't want to miss this!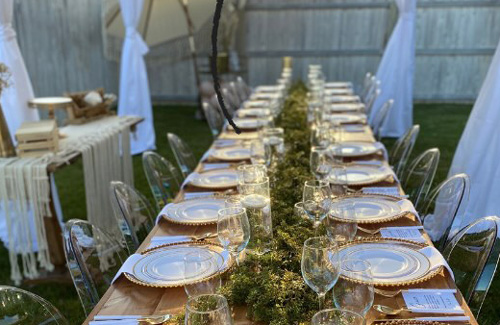 Holiday Tablescapes
Gather inspiration for your next dinner party or holiday dinner party with our tablescapes designed by Jordylolo Events!
The Home Depot Kids Zone
Visitors can bring the whole gang to experience the new Kids Zone where kids 16 and under are free! Take-part in children's DIY workshops and a slew of activities to keep the little ones entertained while the adults talk shop!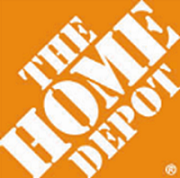 THE MEN'S GARDEN CLUB OF SAN ANTONIO
The MGCSA flourished from its humble beginnings and evolved as the key player of the gardening community of San Antonio. It progressed in size and stature as a men's and woman's independent garden club while retaining its legacy name and non-profit status. The MGCSA supports San Antonio with its youth programs in educating the children and their parents on the basics of gardening in the San Antonio region with a mobile Children's Garden which is an innovative outdoor classroom. One of the most important goals of the MGCSA is to foster the spirit and passion for horticulture and the science of botany with the youth of the Alamo Region. Stop by to shop for some fresh flowers, and bring the kids for some hands-on kid friendly gardening worshops.

Petopia
Your pet deserves the best. Whether they fly, crawl or run, find the best products for your pet & home at PETopia. Looking to adopt a new furry friend? Stop by PETopia and see all the adorable and adoptable pets!

Made in Texas Marketplace
Shop small business at the Made In Texas Marketplace and add some Texas pride to your home with handmade products by local artisans.