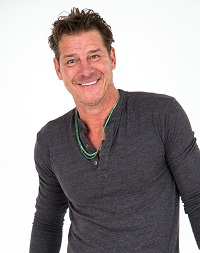 Ty Pennington
Ty Pennington will be appearing on the Home Show Stage on Saturday, September 28th!
Ty Pennington first garnered national attention as the quirky and creative carpenter on the groundbreaking home improvement series Trading Spaces. Later as host of Extreme Makeover: Home Edition, Pennington helped transform the lives of hundreds, while inspiring millions more around the world to volunteer their time to help others. The show was consistently rated among television's Top 20 programs and won two Emmys® for Outstanding Reality Program.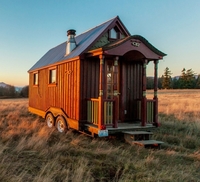 Hobbit and Tiny Home
Learn about small space living when you tour our custom Hobbit + Tiny Home. The latest building and housing craze right now is small space living. Come and see how you can live with less space and fewer possessions and find out if small space living is for you.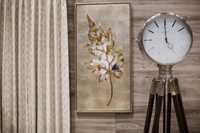 Designer Rooms Showcase:
Step into the Designer Rooms Showcase filled with bold new décor ideas created by our very own students from the University of Incarnate Word, who will be competing for the best interior space.
Home Depot Kids Zone:
Visitors can bring the whole gang to experience the new Kids Zone where kids 16 and under are free! Take-part in children's DIY workshops and a slew of activities to keep the little ones entertained while the adults talk shop!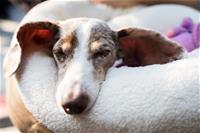 Fetching Freedom Dog Show:
Mans best friend will have its very own feature! Make sure you head on over to the Main Stage on Friday the 29th at 4:00PM, Saturday the 28th at 4:30PM, and the Outdoor Living stage on Sunday the 29th at 12:30PM, to catch The Fetching Freedom Dog Show and see our pups in action! Adoption will also be available on site if you decide you want to provide one or more of our furry friends with a loving forever home.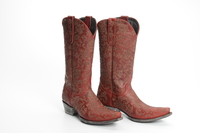 Go Texan Section:
Need a little more Texas in your life?? Get all the Décor, Apparel and more at the Go Texan Section!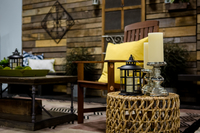 Main Stage:
The Main Stage offers presentations revolving around cookware and recipe demos, home remodeling, interior design, landscaping and more! Attendees will get tips and tricks, DIY ideas and education from local speakers and national celebrities.